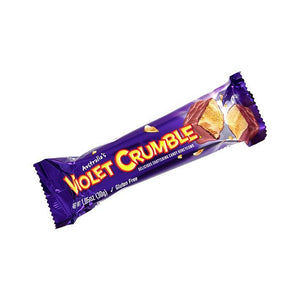 SALE - Violet Crumble Bar 30g - Special Buy!
Special Buy! $3.00 Off!
30g Bars
Violet Crumble is an Australian chocolate bar manufactured in Campbellfield near Melbourne, Australia by the Robern Menz company

 

. It is one of the best selling chocolate bars in Australia. The bar is a crumbly honeycomb-like substance coated in compound chocolate. It is similar to the Crunchie made by Cadbury. The slogan for the chocolate bar is "It's the way it shatters that matters" (replacing the previous slogan, "Nothing else matters").
---